AETOC 2017
10th International Workshop on Application of
Electrochemical Techniques to Organic Coatings
25. - 28.04.2017, Billerbeck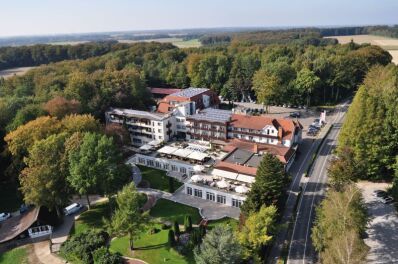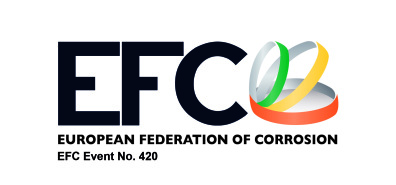 After having been started in Germany a successful series of AETOC workshops held every two years in different countries will now find its 10th jubilee edition in Germany again.

AETOC 2017 will take place at Hotel Weissenburg in Billerbeck (near Münster, Germany) on 25th to 28th April 2017.
The aim of the AETOC workshop is dealing with all the topics related to recent developments in the application of electrochemical techniques to the study and monitoring of coatings. The specific focus on organic coatings still found in the title has been widened with later editions nowadays also allowing electrochemical investigations for the development of novel hybrid, silane, sol-gel or self-healing coating systems. The meeting falls under the auspices of the European Federation of Corrosion Working Party Coatings.
The language of the workshop will be English.
The preparations for the upcoming AETOC 2017 are continuing at full speed.
Please find the final programme of AETOC 2017 here.
The Registration is open, please complete the registration form and send it back to
Important Dates:
31/10/2016 Pre-registration, provisional title
15/11/2016 Second Announcement and provisional programme
15/01/2017 Registration
15/02/2017 Final Programme
Registration fee:
- Early bird 590 Euro (until 11.12. 2016)
- Normal 650 Euro (after 11.12.2016)
- Exhibitor 720 Euro
Registration fees include:
- Accommodation in a single room, including a breakfast buffet
- Morning coffee break with pastries, yoghurt and fruit
- Lunch buffet (soup, salad buffet, various main courses, dessert)
- Coffee and cake in the afternoon
- Dinner buffet (soup, salad buffet, various main courses, dessert)
- Social programme
Refreshments in the conference room and mineral water at meal times are included in the conference package. All other beverages (coffee specialties, beer, wine, etc.) are to be paid for directly by the guest.

Registration form

Please note that the number of hotel rooms is limited. If you waih to stay in the conference hotel please register at your earliest convenience. Thank you for your understanding!
Organising Committee:
Dr. Wolfram Fürbeth, DECHEMA-Forschungsinstitut, Frankfurt
Dr. Patrick Keil, BASF Coatings, Münster
Dr. Roman Bender, GfKORR e.V., Frankfurt


We are looking forward to welcome you in Billerbeck!

__________________________________________________

picture source: Hotel Weissenburg